Hello Readers.
This is where I write. In a corner of my studio: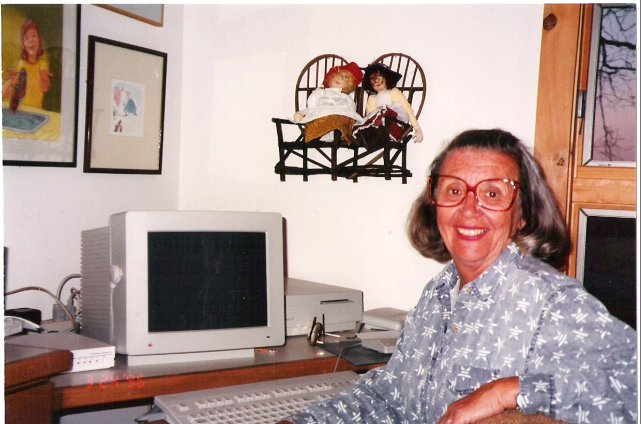 On the walls around me are some of the characters from my books. That's good because watching me write are friends like the Pinballs, the Lace Snail, Dewey on his way down Trouble River, and a Midnight Fox. As you can see, I am also watched over by the Golly Sisters, May-May and Rose. They're ready to go west. They just need to be hooked up to their wagon.
I hope each of you is having a good summer and reading lots of books. That what I'm doing
With Love,.